Is Snooki Pregnant? New Report Backs Up Star's Exclusive That Yes, She's Expecting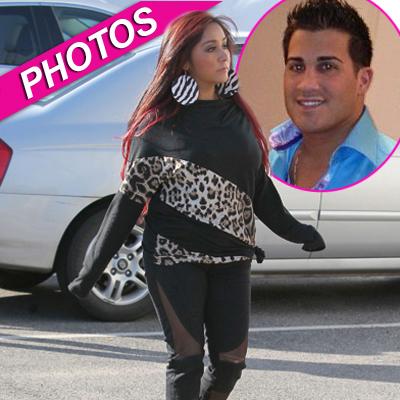 We've got brand new pics of Snooki sporting what appears to be a baby bump in the wake of Star magazine's exclusive story reported via RadarOnline.com a month ago that she's expecting a child with boyfriend Jionni LaValle, and now the New York Post is reporting that there's indeed a little guido or guidette in the oven.
According to the East Coast tabloid Wednesday, "Sources say trashy Jersey Shore guidette Nicole 'Snooki' Polizzi is indeed pregnant and has plans to bankroll her mommy-to-be status into becoming 'the next Kourtney Kardashian.'"
Article continues below advertisement
The report went on to say that Snooki has already brokered a deal to announce the news on the cover of a celebrity magazine.
In our February 1 story on the MTV star's pregnancy, an insider told us, "She is pregnant and has only told her closest friends and some family."
In the meantime, from the looks of these photos of Snooki and J-WOWW in Jersey City shooting their MTV spin-off Tuesday, the recently slimmed-down star seems to be sporting a mini-pooch, further backing up the reports.