Exclusive
Shahs Of Sunset Star Gets Disturbing Letter From Young Fan: 'I Will Kill My Birds & Hamsters For You'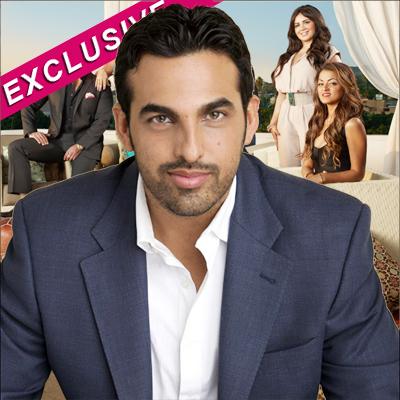 By Amber Goodhand - Radar News Editor
Shahs of Sunset star David Golshan got an unexpected letter from a young fan with a disturbing message, and RadarOnline.com has exclusively obtained a copy.
David, 32, isn't an official cast member of the hit Bravo series, but he's a major player in the first six episodes as a good friend of main cast member Reza Farahan.
But as a stand-up comedian, David received fan mail recently that he had a hard time finding the humor in.
Article continues below advertisement
"I love watching u on TV show Shahs of Sunset. U r funny, Bravo should put u on more," the young fan who goes by Jazzy wrote.
"Plz tell them that if they don't I will kill my birds and hamsters. I love you so much."
Also attached were two animated drawings -- one of a young girl watching David on TV and another of a girl with what appears to be a gun, killing birds and a hamster.
RadarOnline.com reached out to David regarding the letter and drawings and he told us, "While her artwork is beautiful and inspirational, I do not condone any type of violence towards animals.