Rosie's 'Laid Off' Producer Lists Hilarious Resume Hoping To Land New Job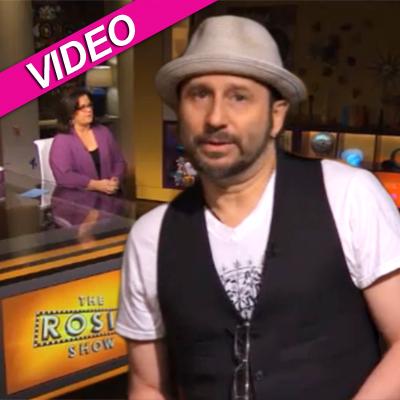 By Neil Woulfe - RadarOnline.com Senior News Director
It's not just Rosie O'Donnell who's looking for work these days.
Now that her short-lived OWN talk show has been canceled, dozens of Harpo employees are also about to hit the unemployment line.
With that in mind, one of her producers made a special guest appearance on her show Tuesday to list his long -- and rather eclectic -- professional achivements.
Producer Jock Hedblade -- affectionately known as "Jocko" to his pals -- told Rosie he's in "desperate need of a job and willing to do anything."
Article continues below advertisement
He then hilariously rattled off a list of his varied (and incredibly random) jobs over the past 20 years including newspaper delivery boy, circus trainer, magician's assistant, apprentice sign painter, professional Santa Claus/Father Christmas, pizza parlor manager, street character/entertainer at a venue that's now Dollywood, nightclub entertainment coordinator, animal handler, clown, Deejay at exotic strip club , radio show host, palm reader, professional Groucho Marx impersonator, nude calendar model, Emmy award winning documentary producer -- and lastly producer for The Rosie Show.
As Jocko jokingly choked back tears, Rosie comforted him by saying, "There are other strip clubs that need Deejays."
On a personal note, I myself had the pleasure of working with Jocko for many years at WFLD-TV in Chicago where we worked on the morning news together. He's terrific and anyone would be lucky to hire him.
If you have a job for Jocko, you can reach him at jockohed@aol.com
Good luck Jocko!