Marriage? Kids? Probably Not In The Cards For Jon Hamm & Jennifer Westfeldt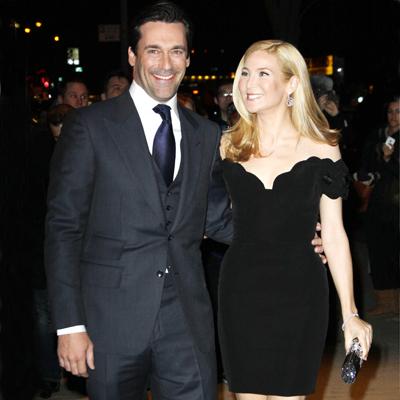 Article continues below advertisement
"I don't have a driving force to have a baby," he tells the iconic men's magazine. "That said, I'm in a committed relationship, and if it ever came up, I'm not ruling it out."
He also admits that he and Jennifer have never even discussed heading to the altar!
"I don't have a particularly defined example of marriage in my life. My parents got divorced when I was two and never remarried. So it doesn't mean anything to me," he explains.
"I don't mean to say that it shouldn't mean things to other people. I'm not judging it one way or another. It's just my experience. I don't have that paragon of married life to look at and think, 'Oh yeah, that's it! That's what I want!'"
To read Jon Hamm's interview with Playboy, pick up the April 2012 issue, which features Bruno Mars on the cover.
RELATED STORIES: