Sing Along With Ol' Blue Eyes In Frank Sinatra's Former Home: Take A Peek Inside!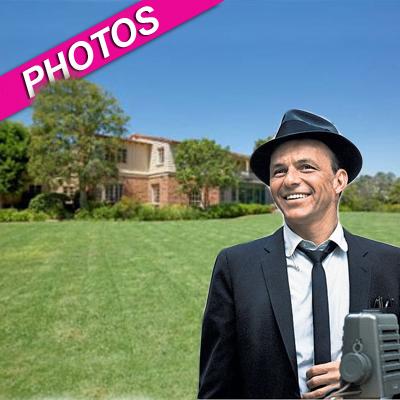 By Debbie Emery - Radar Reporter
Start spreadin' the news, his house is for sale ...
The voice and legend of Frank Sinatra has captivated music lovers for over 50 years, and now, some lucky admirer can purchase the singer's former Hollywood home, and RadarOnline.com has photos inside the palace fit for Ol' Blue Eyes.
Currently owned by Paramount Pictures chairman and CEO Brad Grey, the Holmby Hills residence was listed last September for $23.5 million, reported Zillow.com.
Article continues below advertisement
Built in 1936, the California estate sits on 2.3 acres of lushly landscaped gardens and has seven bedrooms and seven bathrooms.  Inside, spectacular intricate details include stone walls, tiled loggias and vaulted ceilings.
Steeped in Hollywood history, not only was it home to the New York, New York crooner, the mansion was also the location of Grey's wedding, which attracted such modern day stars as Tom Cruise, Brad Pitt and Jennifer Lopez.
According to the Sinatra biography, The Voice, by James Kaplan, Frank bought the house in 1948 for $250,000 at a time when his career was at a low ebb. Sinatra had built a dream home in Palm Springs and was strapped for cash and on the verge of divorce.
"It was a fortune in 1948, and he couldn't afford it. He wasn't selling records anymore and he had just built this extravagant place in Palm Springs," Kaplan revealed. "A lot of it was being closer to MGM and being in this classy neighborhood, closer to Humphrey Bogart and Walt Disney and people like that."