Dead Amazing Race Producer's Assistant Pleads Guilty To Drug Charges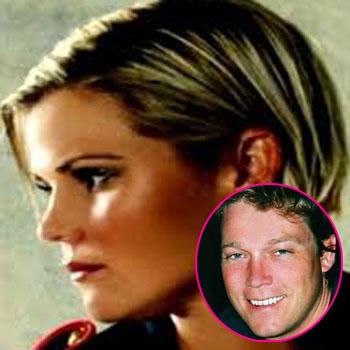 By Debbie Emery - RadarOnline.com Reporter
The woman who was found unconscious on a hotel balcony next to the body of Amazing Race freelancer Jeff Rice after he died of an overdose has pleaded guilty to drug charges in Uganda.
Kathryne Fuller, who was the reality TV producer's assistant, is still a hospital patient but made a special appearance at the Buganda Road Magistrate Court in the African country's capital of Kampala to face charges of smoking and sniffing narcotic drugs in violation of the National Drug Policy and Authority Act of 2000, reported Ugandan newspaper The Daily Monitor.
Article continues below advertisement
As RadarOnline.com previously reported, police arrested taxi driver Moses Kalanzi on Monday under suspicion of selling Rice and Fuller the contaminated drugs that killed the former Amazing Race freelancer and left his pretty blonde assistant critically injured.
Rice, 39, was found dead on February 17 slumped in a chair on his hotel balcony in Kampala, with blood seeping from his nose and mouth. Fuller was rushed to Surgery Clinic in Kololo where she has been receiving treatment ever since.
Kalanzi, 23, denied the charges of manslaughter and supplying and dispensing restricted drugs (cocaine) to the duo. He has been remanded and held in Luzira Prison until his next court date of March 15.
Kathryne, who is still confined to a wheelchair because she is paralyzed down her right side after the dark night of drug-taking, was supported by her father, Stuart Fuller, who had traveled from their home in South Africa to come to her aid.
Article continues below advertisement
"This should be looked at as a second chance being given to the accused who is alive by God's chance. The accused could have lost her life and she should use this to reflect her life instead and not indulge in drugs," warned magistrate Sylvia Nabaggala.
Fuller was released after paying a fine of $400 and she is now expected to be deported back to South Africa.
According to the prosecution's summary, Rice and Fuller came to Uganda on February 15 and booked into Lake Victoria Serena Hotel in Entebbe, Wakiso district.