Dude Looks (Not So Much) Like A Lady! Charles Barkley Dresses In Drag For Weight Watchers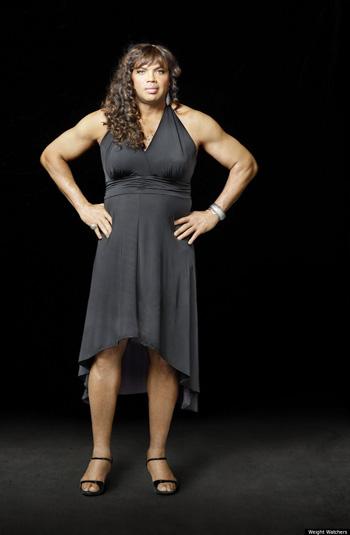 Article continues below advertisement
"Diet is not a man's word because we don't like to diet—we like to eat," said Barkley in a press release for Weight Watchers.
"Like a lot of athletes, I've gained weight since I've retired. But, I don't want to be a fat, old man taking lots of pills. Weight Watchers is helping me change my lifestyle and learn how to make smarter eating choices anywhere I am."
Barkley, who ironically mocked his spokesperson status with the weight loss program on an episode of Saturday Night Live, has lost more than 40 pounds since starting the program.