Exclusive
Bobby Brown & Whitney Houston's Financial Woes, Had To Auction Items To Pay Bills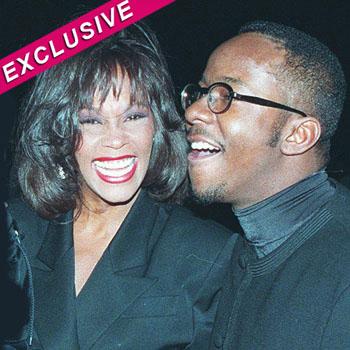 Article continues below advertisement
During their contentious divorce in 2007, Brown submitted a sworn declaration revealing that the former couple had mounting money problems.
"It was no secret that I (as well as Whitney) had financial commitments we could not meet. In fact, just after the first of the year, our possessions held in storage were auctioned off due to a default judgement obtained for unpaid fees. Additionally, after Whitney and I separated I had no where to go and very little money to live on. I was for all intents and purposes, homeless," the New Edition star claimed in court docs.
Whitney Houston filed an income and expense declaration during the divorce proceedings and the documents reveal that she had a life insurance policy worth only $300k, had under $29k in her checking account and had debts of more than $4 million dollars.
The Grammy award winning singer filed the docs in 2007 and stated she had $40k in cash, $225k in stocks and earned in excess of $1 million for performances. Whitney's real estate assets included one property in New Jersey, which was worth $6.5 million but she owed $3.247 million on that estate. She also owned a townhouse in Atlanta, Georgia, which is where Bobbi Kristina is now living, which was worth $1.244, but she owed $1,046,603 on the property.
Article continues below advertisement
Just weeks before Houston's tragic death, RadarOnline.com reported that she was in dire financial straights. "Whitney's fortune is gone," a source said. "Music industry heavy hitters are supporting her and her label is fronting her cash against her next album, but no one knows when that will be released."
The six-time Grammy winner had blown through an enormous fortune that she amassed over decades of stardom.
Whitney Houston's Shocking Income & Expense Declaration!