Anne Hathaway On 'Dangerous Diet' To Slim Down For New Role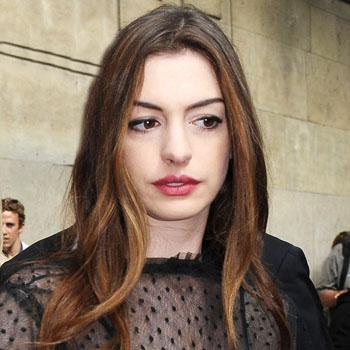 Apparently the weight Anne Hathaway lost for her role as Catwoman in the new Batman movie wasn't nearly enough to play a prostitute!
The 29-year-old actress, who recently slimmed down her already fit figure in order to squeeze into a latex catsuit, has been asked to drop a whopping 16 pounds for her upcoming role as Fantine in the movie version of Les Miserables – and is being forced to take drastic measures to lose the weight in less than three weeks.
Article continues below advertisement
"Unfortunately, she only has 15 to 20 days to lose as much weight as possible - up to a stone-and-a-half - because she's been filming the scenes showing her fit and healthy, almost slightly chubby," a source tells the UK's Daily Mirror.
"It's not ideal but, as with any high-budget movie, there are strict time constraints. Producers have assigned her a personal trainer and she is literally eating nothing more than a couple of apples a day, and some protein – mainly in the form of a shake."