The Hangover Part 3? Andy Samberg Loses His Memory, Charms A Snake In Hilarious New Video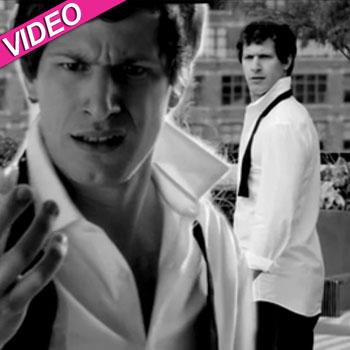 Have you ever woken up in the morning in a strange place next to a smokin' hot woman and the first words out of your mouth were in a foreign language that you didn't know you could speak?
So begins Andy Samberg's adventure in a hilarious new video for e-travel tour guide service CanaryHop.com, where the Saturday Night Live comedian tries to reconstruct the events from the night before, engages in a little snake charming and throws knives like a ninja – and RadarOnline.com has an exclusive preview of the video that will go viral on March 20.
Article continues below advertisement