Exclusive
Parents Of Children Taught By Lewd Acts Teacher Are 'Angry At The School'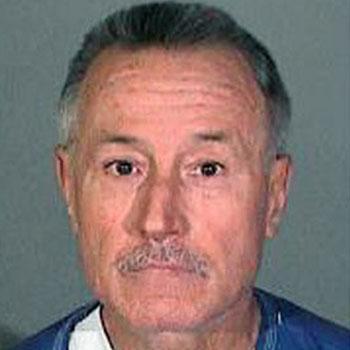 By Debbie Emery - Radar Reporter
Parents of children who were taught by the Los Angeles teacher charged with multiple counts of lewd conduct are outraged that the school let his vile acts go on for so long, RadarOnline.com has exclusively learned.
As RadarOnline.com previously reported, longtime elementary school teacher Mark Berndt was set to appear in court on Wednesday to be arraigned on 23 criminal counts of suspicion of committing lewd acts upon a child.
Article continues below advertisement
Now concerned parents are speaking out against the school after graphic details emerge about the gross molestation he performed on more than 23 kids, which included taping their mouths shut, letting live cockroaches crawl on their faces, and feeding the boys and girls a clear liquid substance, which subsequent tests showed to be semen.
"I feel scared and sad about what happened but we have to send them to school," distraught parent Maria Polanco, who has two children aged six and ten attending the Miramonte Elementary School in south east Los Angeles, exclusively told RadarOnline.com.
While she is upset by the way the school has handled the situation, she doesn't want to keep her children home.
"Education is very important so I have to keep them in school no matter what," Polanco explained.
"We have to trust somebody if we went them to have an education, but I am angry and mad that they didn't do anything about it sooner."
Berndt, 61, who taught at the school for more than 30 years, is currently being held on bail, which has been increased to $23 million -  $1 million for each count he is facing.
Article continues below advertisement
Police say they found adult bondage DVDs in Berndt's home; it's believed he was trying to mimic the scenes with the children.
Special Victims Bureau Sheriff's Lt. Carlos Marquez has said about 390 photographs were found at the teacher's home involving children, 26 of whom have been identified, while another 10 kids seen in the pictures remain a mystery. At least 80 current and former students of the school, as well as employees, have been interviewed in the investigation.
Miramonte Principal Martin Sandoval said he wanted to express his sympathy to the children's families, but that has done little to quell their disgust.
More than 200 parents packed an auditorium on Wednesday for an emotional meeting with school officials and sheriff's detectives to discuss the arrest of the veteran of the community, reported the Los Angeles Times, and several parents appeared angry when they left.
Article continues below advertisement