Sex Abuse Teacher Pleads Not Guilty To Lewd Acts Against Children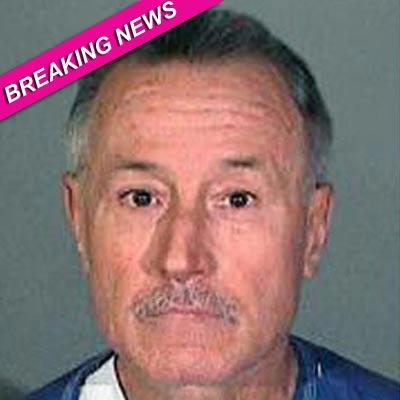 By Debbie Emery - Radar Reporter
The teacher at the heart of the school sex abuse scandal appeared in a Los Angeles court Tuesday and pleaded not guilty to 23 charges of lewd acts on students.
As RadarOnline.com previously reported, Mark Berndt, a 61-year-old longtime teacher at Miramonte Elementary School in southeast Los Angeles, is accused of sexually abusing at least 23 male and female students during school hours, ranging from 6 to 10 years old, from 2008 until 2010.
Article continues below advertisement
Berndt appeared at the Los Angeles Superior Court at 8.30 a.m. PST and was ordered by the judge to return for a preliminary hearing on March 28, while parents and alleged victims sat watching the proceedings.
High-profile attorney Gloria Allred was also present in the courtroom.
The shamed teacher, who worked at Miramonte for 30 years, remains in custody on $23 million bail, representing $1 million for every charge against him. His preliminary hearing was set for April 16.
Berndt's arrest set off a trigger of events at the school including all the staff from the principal to the custodians being replaced by new staff, along with a psychiatric social worker in every classroom to help students cope with any issues.
A second Miramonte teacher, Martin Springer, was charged with three counts of abuse on a single student earlier this month and he too pleaded not guilty, last Thursday and was released on $300,000 bail on condition that he wear a court-ordered ankle monitoring device, reported CNN.com.
Article continues below advertisement
According to the Los Angeles Times, civil attorneys also plan to file lawsuits against the Los Angeles Unified School District on behalf of at least 60 alleged victims.
One of the most disgusting aspects of the case are the allegations that Berndt fed the children semen-soaked cookies. L.A. County Sheriff's Department officials say that although they suspect he fed students his semen, they have no evidence to prove he gave them the so-called semen cookies.