Russian Man Tattoos Self With 164 Images Of Celebs, Including Brad & Angie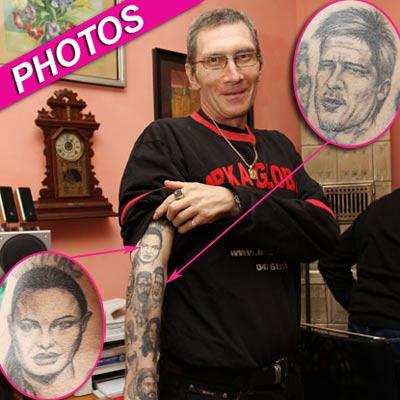 Nothing says I love you like some permanent ink!
And it appears one Russian man really loves celebrities, so much so that he has the faces of 164 of them tattooed all over his body.
Vladimir Jurkovic Deda's person resembles a red carpet, decked out with images of Hollywood's famous faces. 
The avid star watcher is particularly proud of the images he's got on his arm of the King and Queen of the A-list, Brad Pitt and Angelina Jolie.
Article continues below advertisement