Exclusive
Rihanna Supporting Chris Brown In Cell Phone Theft Allegation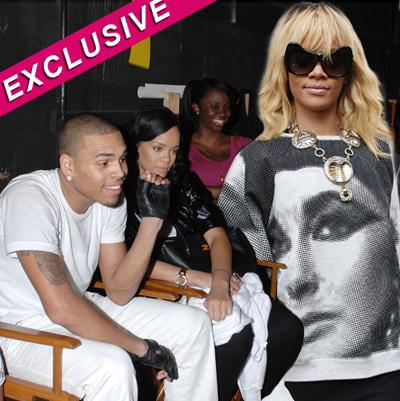 Article continues below advertisement
"Chris told Rihanna that he absolutely 1000% didn't steal that phone, and Rihanna has told him she believes him. Rihanna has also told Chris that she will stand by him during the investigation, and whatever the future holds. This was extremely humbling to Chris given their tumultuous past, and he told her how much he appreciated her unwavering support to him, despite the criticism she has endured for recording songs with Chris and welcoming him back into her life," a source close to the situation tells us.
Article continues below advertisement
Surf's Up For Super-Sexy Rihanna
If Brown is arrested, it would be extremely likely that the Los Angeles District Attorney's Office will seek to revoke his probation from his no contest plea of battery on Rihanna.
"Chris wouldn't need to be convicted in the Miami case to cause problems with his probation, just charged," the source tells RadarOnline.com. "The conditions of his felony probation are very, very strict. Chris must obey all laws and not be arrested for any other crimes. This could be a huge nightmare for his probation if he is arrested and charged.