Rihanna & Chris Brown Together Again In New Singles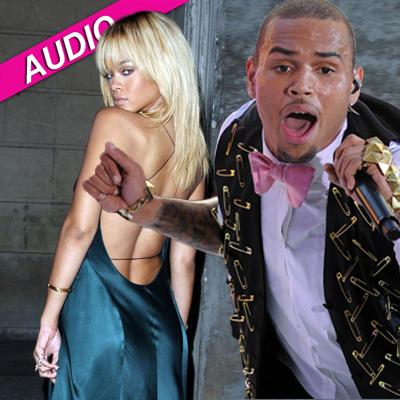 By Adam S. Levy - RadarOnline.com Staff Writer
Chris Brown's still on probation for beating Rihanna, but in a move that may shock their fans, the pair are making music once again.
The Barbadian beauty and volatile vocalist have collaborated on two remixed singles -- of her song Birthday Cake and his Turn Up the Music -- just three years after he brutally beat her following a pre-Grammy party in Hancock Park, a suburb of Los Angeles.
Article continues below advertisement
Listen To Rihanna & Chris Brown's New Single (WARNING: Explicit Lyrics)
Brown's first line in Birthday Cake?
"Girl I wanna f*** you right now. Been a long time, I've been missing your body," the Grammy-winning R&B hit-maker sings.
Meanwhile, Rihanna tweeted a link to Turn Up the Music late Monday.
As we previously reported, Brown, 22, tweeted "HAPPY BIRTHDAY ROBYN!" to the S&M singer Monday, as she turned 24; in turn, she re-tweeted Breezy's birthday wish, with the message, "Thanks!" early Monday.
(Don't necessarily consider this the beginning of a romantic reunion, as Brown's reportedly with stunning model Karrueche Tran.)
Brown's career has resurged despite the awful publicity he received following the incident in Hancock Park, weathering the storm to win his first Grammy for his latest album, F.A.M.E. earlier this month. (Not all has been hunky dory - the Forever singer raised red flags during a Good Morning America appearance last year in which he reportedly broke a window at ABC's New York high rise after interviewer Robin Roberts got under his skin by peppering him with questions about the Rihanna incident.)
Article continues below advertisement
Last October, RiRi praised her ex for salvaging his damaged image through his art.
"It's incredible to see how he pulled out the way he did," the Umbrella singer told Esquire. "Even when the world seemed like it was against him, you know? I really like the music he's putting out. I'm a fan of his stuff. I've always been a fan."
Brown's new album Fortune hits stores on March 16.