Lisa Vanderpump Goes On Defensive, 'I'd Be A Billionaire If I Could Sell Stories'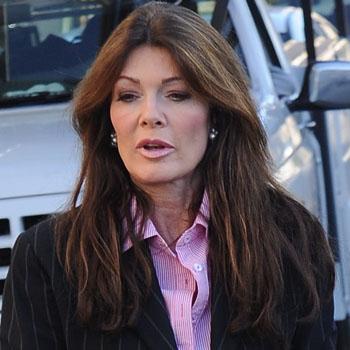 Article continues below advertisement
"Look, I've had 26 restaurants and nightclubs," she said. "One, called Zoo Bar, was one of the most avant garde nightclubs in London. I've seen everything.
"I've seen people who are gay pretending to be straight. Straight pretending to be gay. Sleeping with each other's wives. I say nothing.
"I see a lot, say little and write nothing. I'd be a billionaire if I could sell stories."
Lisa was also is annoyed that talk show host Wendy Williams accused her of having butt implants.
She fired back: "I don't know why she said it, because she's black as well, right? So she's used to – you know, I have a black butt, right?
"But she kept saying: 'Lisa Vanderpump has had a butt implant!'"
And for those who want to know if she has fake boobs, they're real too apparently.
Lisa insisted: 'I mean, I don't have any implants! D'you know what I mean? These are real."
RELATED STORIES:
RHOBH's Lisa Vanderpupmp's Spin-off Show Not Picked Up By Bravo