Yes She Eats! Super Slim LeAnn Rimes Gets Her Fast Food Fix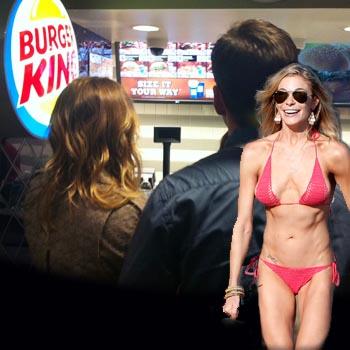 Article continues below advertisement
"I was a baby! I was fat. I had baby fat. I grew up. I work out. There's nothing else to explain," she said.
In an interview with the Associated Press last October, the country singer blamed her divorce from her first husband for her fluctuating scale.
"You know, I went through all I've gone through in the last few years and I was going through a divorce and I couldn't get out of bed, and so I gained 10 pounds and then I lose 10 pounds because now I'm moving around and I'm working and you know, I don't stop and no one sees that weight loss actually can happen like naturally," claimed LeAnn.