LeAnn Rimes Says Weight Loss Is 'Natural Progression Of Life'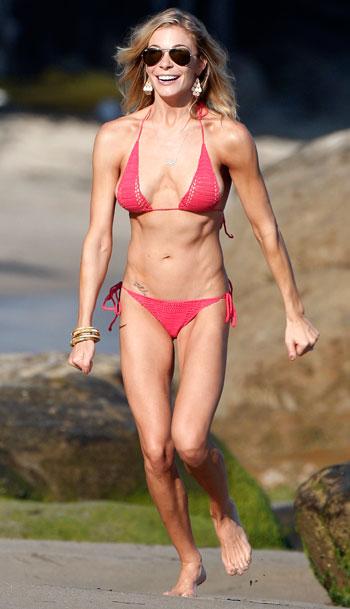 By Alexis Tereszcuk - RadarOnline.com Senior Reporter
LeAnn Rimes' might be criticized for her super skinny body, but she's fighting back and saying that it is just a part of life.
The singer/actress said in a new interview that her weight has gone up and down recently but it isn't anything she worries about.
"You know, I went through all I've gone through in the last few years and I was going through a divorce and I couldn't get out of bed, and so I gained 10 pounds and then I lose 10 pounds because now I'm moving around and I'm working and you know, I don't stop and no one sees that (weight loss) actually can happen like naturally," Rimes told the Associated Press.
Article continues below advertisement
"It's a natural progression of life," she said. "It has to be some big deal and some issue so I'm glad there are people out there that are smarter than that and they don't buy into it."
Rimes also spoke about growing up famous in the business and coming out of her shell as an adult.
"I was told when I was little I couldn't have an opinion because you want everyone to buy your record and like you. I'm not gonna apologize for who I am and what I've gone through. We all are human. I've learned you just don't know what another person has gone through. ... People don't see that."