LeAnn Rimes Reveals 'Minor Surgery,' Reveals Even More In Her Bikini At The Beach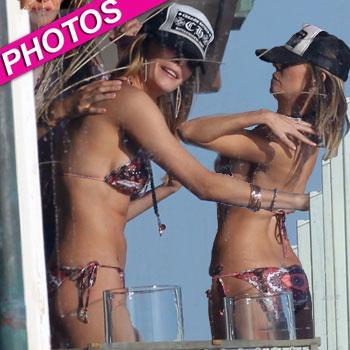 LeAnn Rimes wore one of her trademark itsy bitsy bikinis to the beach in Malibu Saturday, after revealing on Twitter that she was recovering from what she called "minor surgery."
"K, coming clean....I had minor surgery this week and I've been in SO much pain it's not even funny," the singer wrote on her Twitter page.  "Nothing major just annoying! Pain pain go away!!!!!! When it's mouth pain and jaw pain it makes your whole head pound! YUCK."
Article continues below advertisement
And later she updated with, "The pain is subsiding finally for a moment. My head has been vibrating all day. Maybe the sand under my feet is helping."
Rimes was surrounded by several girlfriends for her afternoon at her beach house on an unusually warm February day -- hubby Eddie Cibrian was away working.
RELATED STORIES:
Bikini-Clad LeAnn Rimes Has A Ball In Hawaii