Justin Theroux: Jennifer Aniston Is 'Obsessed With Making Me Breakdance!'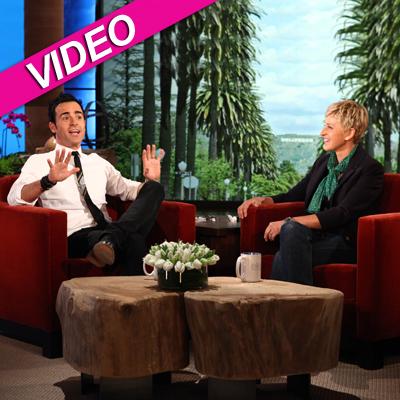 Jennifer Aniston's beau Justin Theroux, appearing on The Ellen DeGeneres Show Wednesday, says his A-list lady love has a fixation with breakdancing.
The Washington, D.C, native, who cut a rug in the Ben Stiller comedy Zoolander, says Aniston was "obsessed" with making him breakdance based on that performance, and constantly pestering him to make like it was 1984 and get down ... but there was one key thing holding Justin back.
Article continues below advertisement
Watch the video on RadarOnline.com
"I have a very particular pair of shoes which I breakdance in," the hunky 40-year-old told Ellen. "Actually when my girlfriend -- I don't know if any of you guys know her ... she's been saying when are you going to break dance?
Jennifer Aniston On Age, Kids, Relationships (No, She's Not Hitched)
"That's when I sort of invented this thing. I have shoes, my breaking shoes and if I don't have my breaking shoes, then I don't breakdance, sort of full stop. So we got home that night. It was late and she literally came out with a pair of shoes -- my actual breaking shoes."