Britney's Little Sister Jamie Lynn Spears Talks Teenage Pregnancy & Single Motherhood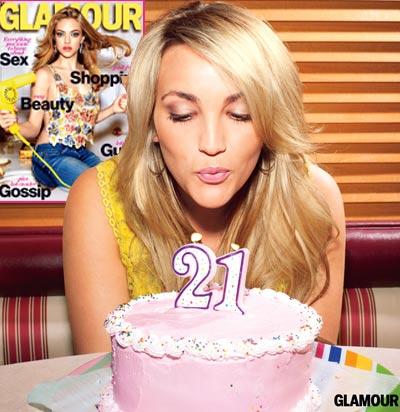 By Alexis Tereszcuk - Radar Senior Reporter
Jamie Lynn Spears shocked the world when she announced she was pregnant at 16, promptly quitting her burgeoning career and disappearing back to Louisiana to concentrate on raising her baby girl.
Now a 21-year-old parent to daughter Maddie, Jamie Lynn opens up to Glamour magazine about becoming a teen mom, how she worries she is not a good parent and how scared she was to ask for birth control before getting pregnant.
Article continues below advertisement
"I believe in safety and birth control as prevention," Jamie Lynn says, referring to when she started having sex with Casey Aldridge, the father of her daughter. "But like many young girls...I was really scared to go to the doctor. And I was on a Nickelodeon show, and it felt especially embarrassing to ask someone to put me on birth control. I didn't want to ask my doctor, because she had a little girl."
Despite their best efforts to make it work for their daughter, Casey and Jamie Lynn eventually split up, and she says now she is fearful that as a single mother she isn't going to be the best parent.
"These days, the only thing I'm afraid of is not being a good mom," she admits. "As long as Maddie is healthy and she loves me, the rest doesn't matter."
Single and living in Nashville these days, Jamie Lynn is following in her sister Britney's footsteps and working on her own music career, and she says she's still not quite ready for a new serious relationship -- concentrating on being a mom instead.
Article continues below advertisement
"I've been on dates here and there, going to dinner or a movie, but nothing further than that. I'm a mother first. I have a little girl, and until I'm serious about someone, he's not going to be around her. I'm not going to say, 'Come to the house, and let's watch a movie,' because I have Maddie there," she says. "The one thing that does get me excited is one day having that relationship. I look forward to that -- I really do. I just want to be a soccer mom. I want to cook dinner every night. I want the kids to come home and be dirty and make the house messy.