K-Fed: 'I Would Love To Do Comedy, Sitcoms'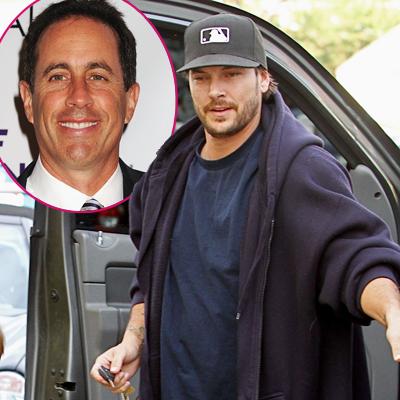 Kevin Federline's been a dancer, a rapper, even a professional wrestler; now, he's looking to become the next Jerry Seinfeld.
Britney Spears' ex-husband told fans in a chat on the Australian website PerthNow Tuesday he's looking to make his mark as a Hollywood funnyman once his obligations are fulfilled down under, where the Celebrity Fit Club alum's currently shooting another weight-loss-themed program called Excess Baggage.
Article continues below advertisement
Asked about his future plans, Federline said, "Hopefully, I can be really healthy and get back into some scripted TV work ... acting work.
"I would love to do comedy, sitcoms."
In the chat, K-Fed, 33, also opened up on his co-parenting efforts with his A-list ex, saying they "get along really well" for the sake of their sons, Sean and Jayden.
"I've accepted that being to her will always be part of my life," he said, "but I would love for people to admire me for myself."