Britney Spears' Sister & Niece Are Her Biggest Fans At Concert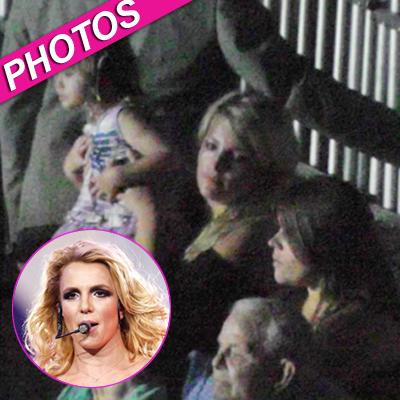 Talk about a family affair!
Britney Spears was cheered on by her sister Jamie Lynn and her niece Maddie as she took to the stage for her New Orleans concert Friday night.
Supporting her from VIP family seats, the 20-year-old single mom happily lifted her daughter in the air so she could watch her famous aunt perform.
But as one of the youngest concert goers, the little girl wore over-sized headphones to protect her ears from the noise.
Article continues below advertisement