New York TV Anchor Greg Kelly Will Not Be Charged With Rape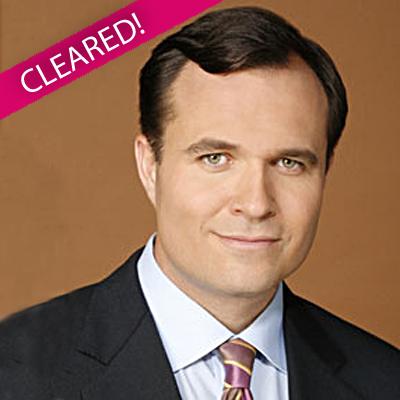 By Neil Woulfe - Radar Senior News Director
Popular New York TV anchor Greg Kelly -- a decorated war vet and the son of the city's powerful police commissioner -- will not be charged with rape, RadarOnline.com is reporting.
Manhattan prosecutors late Tuesday cleared Kelly after a 28-year-old paralegal recently came forward and claimed that he raped her last October, causing her to become pregnant.
In a statement released Tuesday night, Kelly -- who anchors the morning show on Fox 5's Good Day New York -- expressed his gratitude and said he looks forward to returning to the anchor desk.
Article continues below advertisement
"I am thankful that the investigation established what I've known all along, that I am innocent of the allegations that were waged against me," he said.
"I am so blessed to have a wonderful family and friends whose support for me never wavered.
"My lawyer Andrew Lankler and advisor Ken Sunshine were invaluable during this process.
"Thank you to the thousands of Good Day New York viewers who expressed positive support through social media.
"And I am grateful to everyone at Fox 5, especially Rosanna Scotto, my co-host. I will always remember her kindness, and I look forward to soon resuming my post on Good Day New York next to her."
As first reported by NYDailyNews.com, the decision not to charge Kelly was made by Manhattan District Attorney Cy Vance Jr. late Tuesday after both the accuser and Kelly's lawyer met separately with the chief of the NY sex crimes unit.
Article continues below advertisement
In a brief letter to Kelly's lawyer, the D.A.'s office concluded that "the facts established during our investigation do not fit the definition of sexual assault crimes. Therefore, no criminal charges are appropriate."
As RadarOnline.com has previously reported, the woman claimed she met Kelly on the street last October and that they exchanged numbers. The two sent flirty texts to each other and met up for drinks one evening last October. The woman said they then went to her Manhattan law offices and had sex there. She said she became pregnant and subsequently had an abortion.
The two reportedly exchanged several more texts after the incident and talked about arranging another date.
After the woman's boyfriend found out about the encounter, he accosted Kelly's police commissioner father at a public event and said his son had ruined his girlfriend's life.
In late January, the woman went to a police precinct and accused Kelly of rape, saying she had so much to drink that she was incapable of rejecting his advances.
Article continues below advertisement
Because Kelly's father, Raymond Kelly is the powerful New York Police Commissioner, his department played no role in the investigation.
Commissioner Kelly declined to comment on his son being cleared.
Prior to anchor the morning show on Fox-5, Kelly joined Fox News Channel in 2002 and was the White House correspondent from 2005 to 2007. In addition to covering the September 11 terrorist attacks, he's also extensively covered the Iraq War, including four assignments in Baghdad.