TV Anchor Greg Kelly Returns To Work Friday After Cleared Of Rape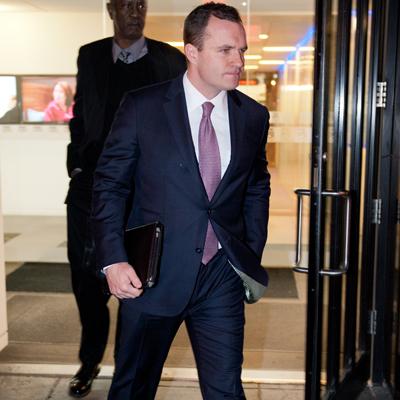 Good Day New York anchorman Greg Kelly, cleared earlier this week on accusations of rape, will return to his chair on the Fox news broadcast on Friday.
The decision was made Wednesday afternoon, and Kelly, 43, told reporters he's "very appreciative of all the positive support he's received" as he was leaving the station.
Kelly, a former Marine pilot and the son of New York Police Commissioner Raymond Kelly, had last been seen on the air January 26, two days after a 28-year-old paralegal filed a complaint with authorities, alleging the sexual assault occurred October 8 and caused her to become pregnant.
Article continues below advertisement