TV Anchor Greg Kelly Returns To Work After Being Cleared Of Rape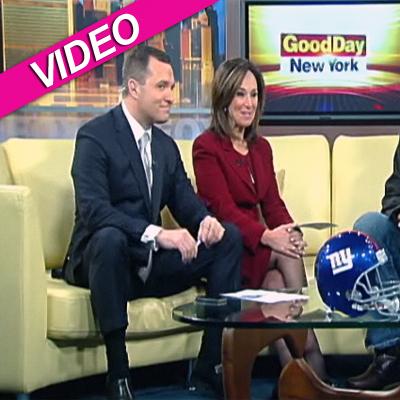 Good Day New York anchorman Greg Kelly was back delivering the news Friday morning.
The dashing anchorman, cleared earlier this week on accusations of rape, reclaimed his chair on the Fox news broadcast Friday, and while he did not directly address the accusations, he made his warm feelings clear toward co-anchor Rosanna Scotto.
"Folks, thank you. It was a tough couple of weeks, obviously, for a lot of people. I'm very very grateful for all the support I had here at Fox 5, the support from my family, friends, those I care about, and the viewers of course. They've been just great," Kelly said. "It's great to be back.
Article continues below advertisement
New York TV Anchor Greg Kelly Will Not Be Charged With Rape
The decision to reinstate the 43-year-old former Marine pilot, and son of New York Police Commissioner Raymond Kelly, was made Wednesday afternoon.
Kelly had last been seen on the air January 26, two days after a 28-year-old paralegal filed a complaint with authorities, alleging the sexual assault occurred October 8 and caused her to become pregnant.