Exclusive
Gloria Allred To Lead LGBT Couples In Valentine's Day Display Against Prop. 8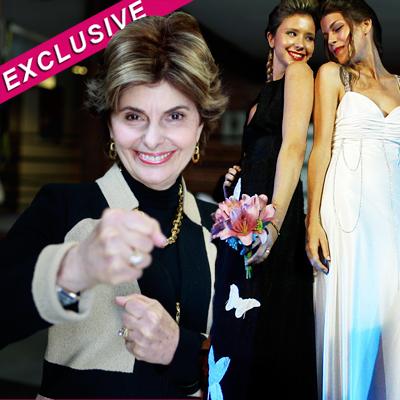 In a statement against Proposition 8, renowned civil rights attorney Gloria Allred will lead two LGBT couples to the East Los Angeles County Recorder's Office Tuesday, where they'll request marriage licenses, knowing they will be turned down, RadarOnline.com is exclusively reporting.
"Today, we go to marriage license counters across the country to tell our stories," said Eileen Ma, the executive Director of API Equality-LA. "We live in every community and want to honor and protect our families just like everyone else."
Article continues below advertisement
Despite the anticipated letdown, the loving couples will celebrate their unions with friends, family members and religious leaders, and enjoy wedding cake and take photos.
The Valentine's Day event is a part of Marriage Equality's National Freedom to Marry Week, which fights against the 1,138 rights -- some pertaining to income tax, immigration and social security -- that are denied to same-sex couples who are not allowed to marry.
This, despite the fact the 9th U.S. Circuit Court of Appeals earlier this month declared Proposition 8 "served no purpose, and had no effect, other than to lessen the status and human dignity of gays and lesbians in California."
Jane Wishon, Marriage Equality USA's Los Angeles-based co-chair, said the ruling "was an early Valentine to loving couples and fair-minded citizens everywhere.
"While the court's ruling gives us renewed hope for the restoration of marriage equality in California soon," she said, "our people still can't wed pending further appeals."
Article continues below advertisement