Exclusive
Gloria Allred Demands FCC Intervene In Super Bowl Anti-Abortion Ad Controversy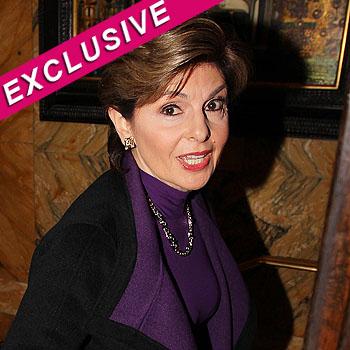 By Jen Heger - RadarOnline.com Legal Editor
Gloria Allred has asked the FCC to intervene in the Super Bowl anti-abortion commercials that have been bought by right to life advocate, and self-proclaimed presidential candidate, Randall Terry, RadarOnline.com is exclusively reporting.
As previously reported, Allred fired off a stinging letter to television stations that are planning on airing the highly controversial ad during the Super Bowl on Sunday. The commercial, supposedly a political candidacy campaign ad for Terry, carries a strong pro-life message and features an aborted fetus in shocking, graphic detail.
Article continues below advertisement
EXCLUSIVE DOCUMENT: Read Gloria Allred's Petition To The FCC
The powerhouse attorney has sent a letter to the FCC demanding that they declare Randall Terry is not a legally qualified candidate to run for President, thereby negating his right to run the ad during the Super Bowl.
"I urge you to expedite your review of this petition because Mr. Terry is purporting to run for presidential office under the Democratic party and is relying on Sections 315(a) and 312(a)(7) to force media stations around the country to air his anti-abortion advertisements during the Super Bowl game this weekend," Allred states in the letter obtained exclusively by RadarOnline.com.
EXCLUSIVE DOCUMENT: Gloria Allred's Letter To TV Stations
The anti-abortion ads will run during the Super Bowl in Ada, Oklahoma, Joplin, Missouri, Paducah, Kentucky, and Springfield, Missouri. Commercials will also be airing during the pre-game of the Super Bowl in Kansas City, Tulsa, Oklahoma, and St. Louis, Missouri, among others.
As RadarOnline.com previously reported, the commercial won't be airing in Grand Junction, Colorado, after the CBS affiliate decided to side with Allred and cancel the ad spot.