Exclusive
Gloria Allred To Hold News Conference About Same Sex Marriage Ruling In California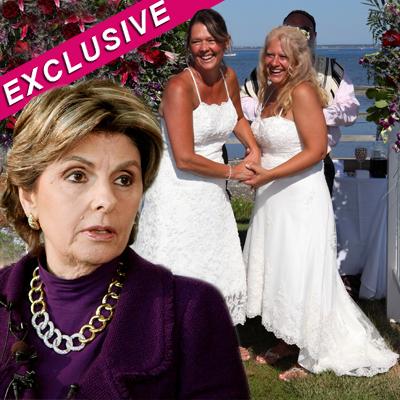 By Jen Heger - Radar Legal Editor
Civil rights attorney Gloria Allred will hold a news conference on Tuesday morning to react to the Ninth Circuit Court of Appeals decision which will decide if same sex couples in California should be allowed to legally marry, RadarOnline.com is exclusively reporting.
The Court will decide if Proposition 8, which bans same gender marriage in California, is unconstitutional. In 2007, voters in California narrowly voted that same sex marriage should be made illegal. Numerous appeals were filed over the controversial proposition.
Article continues below advertisement
Alongside Allred will be Robin Tyler, who was the first person in California to challenge California's same sex marriage ban.Tyler's fight to marry her partner Diane Olson was litigated in courts for six years, twice in the California Supreme Court. Robin and Diane were the first same sex couple to marry in Los Angeles because of the lawsuit filed on their behalf by Gloria Allred.
The news conference is scheduled to begin at 10:00 a.m. PST at Allred's office in Los Angeles. The Ninth Circuit Court of Appeals has stated that a decision will be made at 10:00 a.m. The powerhouse attorney will explain the legal significance of the Court's decision and what will happen next as a result of the decision that the Court makes.