'Disrespectful' Connor Cruise Accused Of 'Highly Offensive' Homophobia By Rep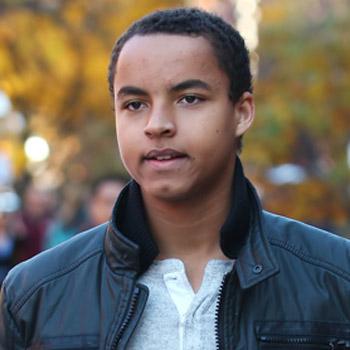 Gisele Bundchen wasn't the only star to get into trouble for their Super Bowl banter!
According to The New York Post, Connor Cruise, a devoted New England Patriots fan, was enraged by a tweet that one of his reps, Todd Krim, sent him after the game on Sunday, lashing out at his openly homosexual associate and dropping the "gay" bomb – and RadarOnline.com has the details about the feud and Connor's subsequent apology.
Article continues below advertisement
Krim, who is the founder of Give Back Hollywood, and has been helping Connor book DJ gigs, sent an email to publicists with screen grabs of their Twitter feud.
"Sorry @TheConnorCruise maybe next year!!!" Krim Tweeted on Sunday, to which Connor responded, "That was a gay a** fu**ing tweet . . . U don't say sh*t like that about my team the second they lose. Low."
"Ummm ok Dude I was f**king joking," responded Krim, with Cruise blasting back "That was f**ked / IDGAF."
In the email, which was sent out Monday, Krim explained "I am no longer working with Connor Cruise. In fact, I am no longer speaking with him ... I refuse to be professionally (or even personally) associated with someone that engages in this sort of behavior . . . I just thought you should know
who and what you're dealing with."
He added that Cruise's comments were "highly offensive and what I consider homophobic . . . after I jokingly tweeted about the Patriots losing."
Article continues below advertisement
Krim told Page Six, "I did a lot for Connor, and he was less than respectful and appreciative . . . I made a joke, and let's just say his reaction was not what I expected. It's disappointing when you think someone is one way and they turn out to be another."
But apparently the very public feud has come to an end!
"Everyone @theconnorcruise apologized to me for his texts which I accept so the matter is closed as far as I'm concerned," he Tweeted on Wednesday. "Let's move on!"