Exclusive
Chris Brown Won't Be Doing Grammys Red Carpet Interviews, Dodging The Rihanna Question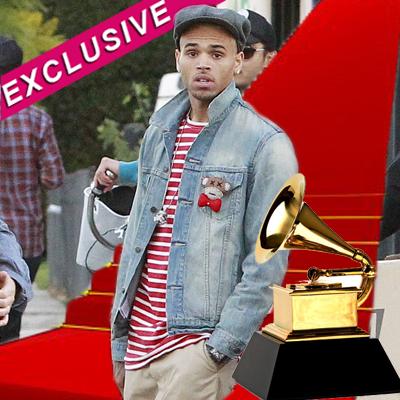 Article continues below advertisement
It was three years ago that Brown surrendered to the LAPD after he beat his then girlfriend, Rihanna. Brown pleaded no contest to felony battery, and during a progress report on Thursday he got glowing remarks from his probation officer.
The singer's progress report states: "Chris Brown has made great strides as it pertains to his probation supervision. He has maintained his appointments with his supervising officer, has remained truthful and cooperative and has not tested positive for any illicit substances."
The reason for not doing red carpet interviews before the ceremony is simple, Brown doesn't want to answer any questions about what happened three years ago.
"Chris just wants to do his performance, and let his music speak for him. Chris and Rihanna have both moved on from what happened, and Chris has accepted responsibility for his actions," an insider tells RadarOnline.com. "Chris thinks it's unfair that the media wants to focus on the incident, especially when you look at how the media treats Charlie Sheen. Sheen isn't asked about his criminal record involving several women, including his now ex-wife. Chris might answer a few questions if he wins an award, but it would be very short, and he would only take a few questions, and not talk about Rihanna.
Article continues below advertisement