Chelsea Handler Has No Regrets Over Teenage Abortion: 'I Wouldn't Be A Good Mother'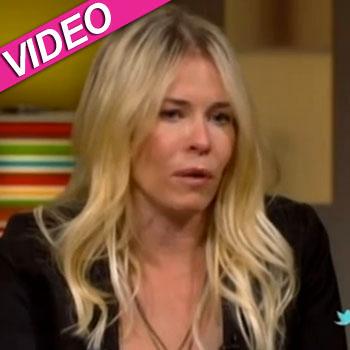 Chelsea Handler told Rosie O'Donnell she has "no regret at all" over an abortion she had in her teens, and RadarOnline.com has video of her candid confession.
Handler, appearing on The Rosie Show, said she tried to persuade her parents she should have carried the child, initially.
Chelsea Handler To LeAnn Rimes: 'I Know That You've Seen Me Talking Sh*t About You
"I was so delusional. I was like, 'I'm ready for a baby,'" said Handler, 36. "I was trying to argue with my parents and they were like, 'You don't understand. You're throwing your entire life away. You're not having a child right now. This is not what our family's about. You know, you're supposed to create a life for yourself, and we want you to enjoy your life and not be raising a child. And we're certainly not going to raise it for you.'"
Article continues below advertisement
In hindsight, the gutsy Handler -- who's been publicly open about other deep events in her life -- said she feels her folks guided her down the right path.
"It wasn't a life-defining negative," Rosie said.
"I wouldn't be a good mother," said Handler, who has no kids. "You should do whatever you want with your body and you shouldn't let anyone tell you what to do.
"It's your decision."