Catherine Bach Talks Husband's Suicide, 'He Must Have Had A Very Good Reason'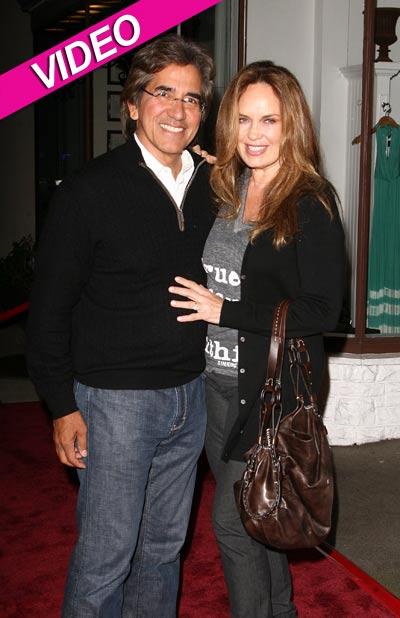 Catherine Bach has broken her silence about her husband Peter Lopez's April 2010 suicide by gunshot, and RadarOnline.com has video of her moving interview.
Bach, famous for playing the trend-setting role of Daisy Duke on The Dukes of Hazzard, said that officers dispatched to the scene originally thought she'd been the victim.
"There was somebody that was stalking me at that point, and the police thought that this person had found me and that the gunshot that went off was for me, not for Peter," she told Entertainment Tonight. "So it was completely shocking and nobody understood what had happened, especially not me, because we were very happy."
Article continues below advertisement
Bach said she had no clue Lopez, her husband of almost 20 years, was in such a self-destructive state prior to his death.
"He was very happy with his family and very proud of his girls. We had a deep love … we were together. We were very happy for 19 years."
Bach continued, "I knew Peter a long time: We were friends for a long time before we became boyfriend and girlfriend and ultimately getting married. I do know one thing -- that he was the most solid guy I've ever met. He was the coolest. He was the greatest."
Bach said she harbors no anger or resentment toward her late husband.
"I loved him that much and I trusted him that much," Bach said. "He must have had a very good reason for doing what he did. So I will never get mad at him or blame him or judge him."
Lopez, an attorney, had represented high-profile clients such as Michael Jackson, The Eagles and Michael Buble. He is survived by Bach and their two daughters, Sophia and Laura.