Exclusive
Sly Stone Completes 90 Day Rehab!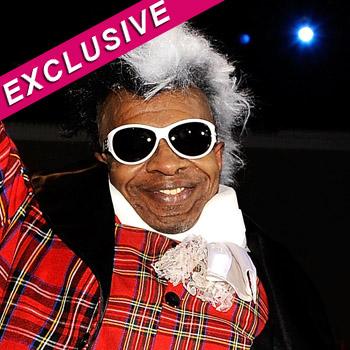 Article continues below advertisement
"Sly is sober for the first prolonged period of time in probably 30 years," a source close to Stone tells RadarOnline.com exclusively. "Sly will remain in rehab for another week, until arrangements can be made for him to transition to a sober living facility, or some other type of follow-up treatment. Sly wants to get back out on the road and tour again, and his doctor fully supports that.
"Sly would have a sober living companion with him, and he wants to go to Narcotics Anonymous meetings while on tour. This is truly a remarkable man that is 70 years old. Sly is truly going to be a role model for others battling addiction, proving it's never too late to get help."
Meanwhile, the formerly homeless musician is: "eternally grateful for the doctor, and is crediting him with saving his life, and helping to get his life back. Sly had been essentially living on the streets, and he has been estranged from his family for years," the insider says.
"The van Sly had been living in and using drugs in will absolutely not be a part of his life post-rehab. It's a trigger, and it has bad memories for him. It will be sold and sent to a junk yard where it belongs. Stone will get a new R.V. at the appropriate time," the source asserts.