Exclusive
Sly Stone Wants To Go Back On Tour After Completing Rehab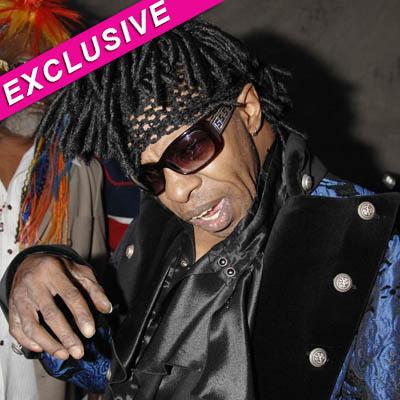 Sly Stone of the 70's funk band, Sly & The Family Stone wants to go back on tour after completing his court ordered 90-day treatment program, stemming from a drug arrest, RadarOnline.com is exclusively reporting.
As RadarOnline.com previously reported, Sly was homeless and living in his van and has battled an addiction to crack cocaine for years. The musician was arrested and charged with cocaine possession earlier this year.
Article continues below advertisement
EXCLUSIVE DOCUMENT: Read Sly Stone's Minute Order For His Drug Arrest
Stone was in court earlier this week, with his attorney and psychiatrist, Dr. Charles Sophy, who was instrumental in getting the rock icon to go to rehab. Sly formally pled no contest to the drug charge, and if he successfully completes his rehab program, and other terms of his probation, the charge will be dismissed.
"Sly is sober for the first time in decades. It's truly remarkable to see the progress he has made in his treatment program, in such a short period of time. Sly fought going to rehab, but Dr. Sophy literally sat outside his van for over 10 hours and convinced him to go," a source close to Stone tells RadarOnline.com.
"Sly is eternally grateful for the doctor, and is crediting him with saving his life, and helping to get his life back. Sly had been essentially living on the streets, and he has been estranged from his family for years."
Stone wants to "go back on tour after he completes rehab. He would go out on the road with a sober living coach, and he would continue to go to Narcotics Anonymous meetings. That is absolutely essential for him to keep doing.
Article continues below advertisement
"Sly has another 60 days in rehab, and then will transition to a sober living facility. Sly wants to record music, and might be able to do that while in a sober living facility," the insider says.
The van Stone had been living in and using drugs in, "will absolutely not be a part of Stone's life post-rehab. It's a trigger, and it has bad memories for him. It will be sold, sent to a junk yard where it belongs. Stone will get a new R.V. at the appropriate time," the source asserts.