UnBEARably Cute! Baby Koala Plays With Stuffed Toy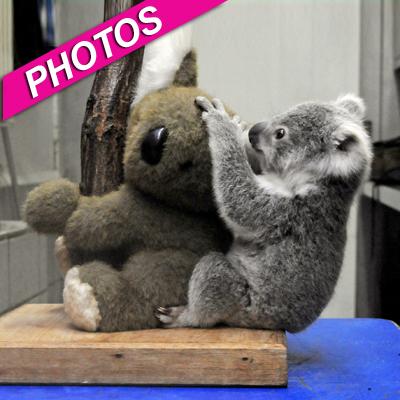 You scratch my back and I'll...
An unbearably cute baby Koala was pictured Tuesday playing with a stuffed toy Koala at the Duisburg zoo in Germany.
Little Alinga was taking some time out of her caged habitat to be weighed as part of the annual zoo inventory.
The baby marsupial made the most of her free time, playing with her keeper — even crawling onto his head at one point!
The Koala is native to Australia, and was almost exterminated in the Southern region during the early part of the 20th century.
Article continues below advertisement