Super Cute Baby Panda All Smiles As He Plays With Christmas Gifts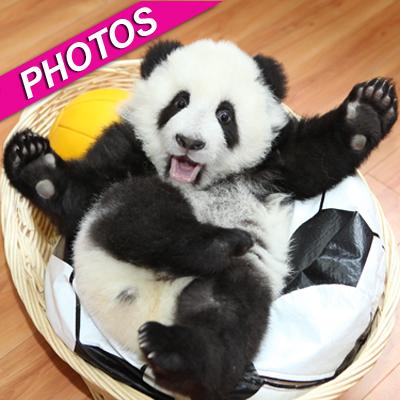 Say cheese!
We've got these shots of an adorable baby panda, taken Wednesday at Ya'an Bifengxia Base of China, the country's Conservation and Research Center for the Giant Panda.
In these shots, the black-and-white bear appears to be a natural in front of the cameras, mugging it up so cute, we nearly mistook it for a stuffed animal!
The facility is used to protect and breed panda bears, which rank at the top of the list of the world's most endangered species.
Article continues below advertisement