Joran Van Der Sloot Doesn't Plead Guilty As Expected; Trial Delayed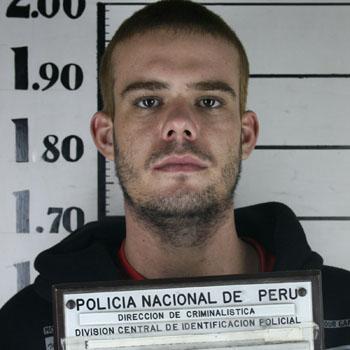 By Debbie Emery - Radar Reporter
The trial of murder suspect Joran van der Sloot has been delayed for several days after he requested more time so that he can "reflect" on his plea.
Despite being expected to plead guilty of all charges in connection to the May 2010 murder of student Stephany Flores, the notorious Dutchman asked the court on Friday for more time to decide what to say.
When asked for a plea by the magistrates, van der Sloot said he wanted to give a "sincere confession," a type of guilty plea that can qualify him for a reduced sentence, but did not agree with all of the charges against him.
Article continues below advertisement
As RadarOnline.com previously reported, Joran, 24, was expected to admit to the crime to avoid harsher charges that could bring him even more prison time.
Instead, prosecutors reviewed all the evidence and witnesses they had and gave a summation of the case against him.
Now the trial will be postponed until next Wednesday, when van der Sloot is expected to give his final plea in connection to the charges of "qualified murder" and simple robbery stemming from Flores' slaying in a Lima hotel room.
He was officially charged last September and could face up to 30 years in prison.
One motive for the killing is that van der Sloot became enraged when he believed Flores saw something on his computer related to the disappearance of an Alabama teenager in Aruba exactly five years earlier.
Van der Sloot was arrested twice in connection with the Alabama teen's disappearance, but he was never charged with any crime. The teen remains missing and has long been presumed dead.
Article continues below advertisement