Elin Nordegren Brings Down The House, Literally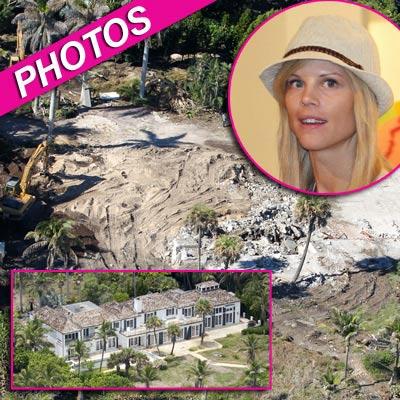 Tiger Woods' ex-wife Elin Nordegren has taken a wrecking ball to the Palm Beach, Florida mansion she purchased following her divorce, presumably to clear it out for something bigger and better.
Last year, the Swedish mother-of-two bought the beachfront property -- located in the posh Seminole Landing enclave of Palm Beach -- for a pricey $12.2 million.
The former model, who turned 32 on New Year's Day, once lived with the iconic golfer in Orlando.
Article continues below advertisement
More than two years have passed since the November 2009 fight which ended with Woods driving his SUV into a tree, spurring a minor crash and the end of his marriage. Of course, soon after that incident, details of Woods' serial cheating began spilling out, and the world learned he'd had extramarital affairs with as many as 15 women.
As RadarOnline.com previously revealed, money really is no object for the beautiful blonde — the disgraced golfer paid her a whopping $110 million as part of their divorce settlement.