NEW VIDEO: Elin Nordegren - Life Goes On After Tiger Divorce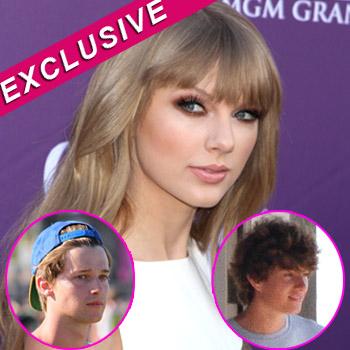 Elin Nordegren appears determined to make life normal again for herself - and her two small children.
Watch the video on RadarOnline.com
On Wednesday - the same day she spoke publicly for the first time about the Tiger Woods cheating scandal - Elin attended an open house at her daughter Sam's school in Orlando, Florida, and RadarOnline.com has the video for you.
Nordegren was accompanied by her 18-month-old son Sam, and guards, who shielded the 30-year-old Swedish beauty with umbrellas from cameramen and reporters peppering her with questions.
Article continues below advertisement
Though Nordegren stayed mum, she did plenty of talking about her much-publicized split with Woods in People, where she admits she "never suspected" her husband's serial cheating ways for close to four years.
"I never suspected, not a one," Nordegren told the magazine. "I was home a lot more with pregnancies, then the children and my school."
Nordegren, 30, took the high road when discussing Woods, who she became officially divorced to as of Monday.
"I wish him all the best in the future, as a person and as an athlete," she told the magazine. "I know he is going to go down as the best golfer that ever lived, and rightfully so. I feel privileged to have witnessed a part of his golfing career."