Is That You Beyoncé? New Album Cover Pales In Comparison To Reality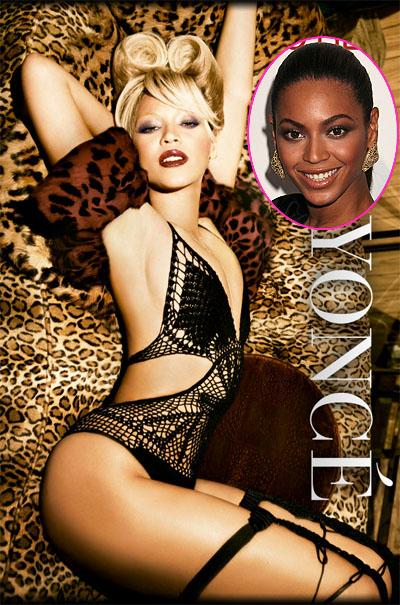 By Debbie Emery - Radar Reporter
Beyoncé has been criticized in the past for turning her back on her African-American heritage, and pale-skinned photos from her latest album cover, which make her almost unrecognizable, are sure to add fuel to the fire.
The controversial images are being used to re-promote the 30-year-old singer's fourth album, 4, and show the new mom splayed out on a leopard-print rug dressed in a sexy crocheted body suit that shows off her surprisingly pale skin and platinum blonde hair.
Article continues below advertisement
It's not the first time that the Grammy award winning singer has been accused of lightening her look.
A 2008 L'Oreal advertisement that showed her with pale skin and strawberry blonde hair was accused of being unnaturally white-washed.
Born in Texas to an African-American father and a mixed race mother, Beyoncé appears almost Caucasian in the music video for her latest song, Countdown.
The former Destiny's Child singer gave birth, to daughter Blue Ivy earlier this month in a swanky suite at the Lennox Hill hospital that cost over $800 a night and RadarOnline.com exclusively revealed that the power couple made a six figure donation to the hospital just months before.