Exclusive
Beyoncé & Jay-Z Made Large Donation To Hospital Where They Gave Birth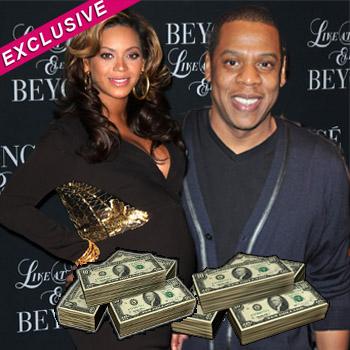 By Jen Heger - RadarOnline.com Legal Editor
Beyoncé and Jay-Z made a six figure donation to Lenox Hill Hospital, before their baby daughter, Blue Ivy Carter was born, RadarOnline.com is exclusively reporting.
Beyoncé stayed in the brand new "executive suite" at Lenox Hill Hospital. The swanky digs feature flat screen TVs and a state of the art kitchenette -- the suite is priced at $800 a night.
"Jay Z and Beyoncé made a very large donation to Lenox Hill Hospital several months ago -- the donation was at least $100k" a source close to the situation tells RadarOnline.com.
Article continues below advertisement
The hospital has vehemently denied that the deluxe accommodations were built for Beyoncé, but a hospital administrator told the New York Daily News that Beyoncé was the lucky first patient to stay in the posh digs. "The stars really did align for them," Lenox Hill Executive Director Frank Danza said.
As RadarOnline.com previously reported, Jay-Z released a new song on Monday aptly titled Glory. In it Jay-Z triumphantly raps to his beloved new daughter, Blue: "Words can't describe what I'm feeling for real… My greatest creation was you."
But the 42-year-old first-time father also reveals the tragedy and trials he and Beyoncé went through before having Blue Ivy, namely a miscarriage.
"False alarms and false starts… All made better by the sound of your heart… All the pain of the last time," he raps.
"Last time the miscarriage was so tragic."
Calls to Lenox Hill Hospital seeking comment on this story weren't immediately returned.
RELATED STORIES: