Cops: Blood Found In Basement Of Home Where Maine Toddler Ayla Reynolds Went Missing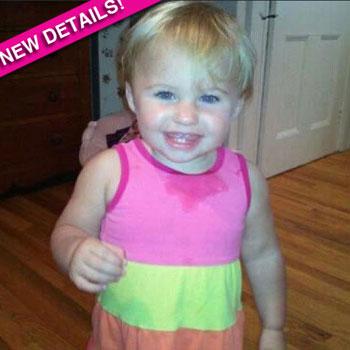 Blood was found in the basement of the home where Maine toddler Ayla Reynolds was last seen alive, Maine State Police spokesman Steve McCausland has confirmed.
The gruesome discovery was made six weeks ago, but investigators chose to keep that information confidential until now.
Ayla was reported missing by her father Justin DePietro, who told authorities he'd put the 20-month-old toddler to bed on December 16 at the home he shares with his mother, and she wasn't there in the morning.
Article continues below advertisement
"We have questioned the three adults that were there in the home that night," McCausland told AP. "'We believe they have not given us the full story."
But that didn't stop DiPietro and Ayla's mother, Trista Reynolds, from coming together Saturday for a vigil for their missing daughter.
"I'm just here to show my support for the community that is supporting Ayla," DiPietro told WCVB-TV. "That's why I'm here."