Alleged Penis Chopper Wife Back In Court, Trial Date Is Postponed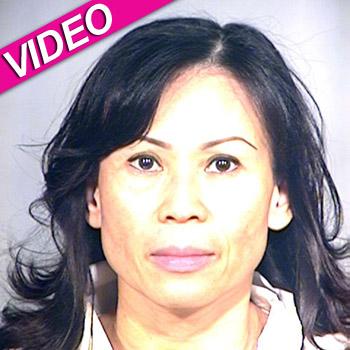 By Debbie Emery - Radar Reporter
The woman accused of cutting off her estranged husband's penis and throwing it in the garbage disposal appeared in court on Monday after being indicted on felony counts of torture and aggravated mayhem.
Catherine Kieu, of Garden Grove, California, went before an Orange County judge who continued the arraignment and delayed going to trial until February, reported KABC-TV.
Article continues below advertisement
The 48-year-old will remain in custody on a $1 million bond until she appears before Superior Court Judge Craig Robison on February 2.
As RadarOnline.com previously reported, Kieu allegedly used a 10-inch knife last July to cut off her husband's penis, and then threw it in the garbage disposal.
According to cops, Catherine allegedly laced his dinner with drugs, causing him to pass out. Then once he was unconscious, she tied his arms and legs to the bedposts, stripped him, and made the cut.
The 60-year-old husband - who is not named due to domestic violence allegation protection - had filed for divorce on May 16, 2011 after one year of marriage but the couple still lived together and had reportedly been arguing about a future house guest.
According to the OCRegister.com, an indictment eliminates the need for a preliminary hearing to test the evidence and speeds the case along to a court trial.