Exclusive
Penis Chopper Wife Slapped With A Protective Order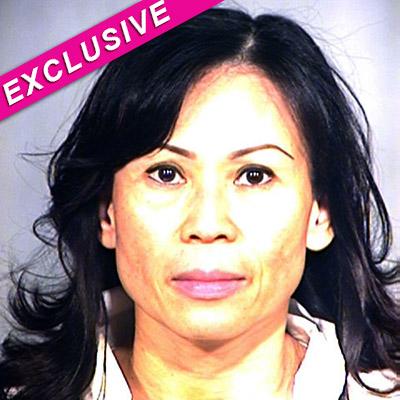 By Jen Heger - RadarOnline.com Legal Editor
Catherine Kieu Becker, the Garden Grove, California resident who allegedly chopped off her husband's penis, has been served with a protective order, prohibiting her from contacting him, RadarOnline.com is exclusively reporting.
Kieu is currently in an Orange County jail with no bail, and has been charged with felony torture and aggravated mayhem.
"Ms. Kieu has been served with a protective order prohibiting her from contacting the victim in this case. This is done in the state of California in domestic violence cases," Susan Kang Schroeder chief of staff for the Orange County District Attorney's Office tells RadarOnline.com exclusively.
Article continues below advertisement
"Ms. Kieu would have been served in jail, where she still is. The protective order will remain in place until the conclusion of the case. If she is convicted of the charges, a revised protective order would be sought at that time."
RadarOnline.com isn't publishing the name of the victim because of the domestic violence allegations.
As RadarOnline.com previously reported, the husband filed for divorce on May 16, 2011, after one year of marriage. The couple have no children together.
Becker allegedly used a 10-inch knife to cut off her husband's penis, and then threw it in the garbage disposal.
According to cops, Catherine allegedly laced his dinner with drugs, causing him to pass out. Then once he was unconscious, she tied his arms and legs to the bedposts, stripped him, and made the cut.
There still doesn't appear to be a clear motive that would possess Kieu to allegedly throw her husband's penis in the garbage disposal.
Article continues below advertisement
"It appears that Ms. Kieu and her husband got into an argument of some kind about friends that were staying in the condominium that they lived in together. It doesn't appear that there was any romantic involvement between Ms. Kieu or the victim," Schroeder told us.
Becker's next court appearance is scheduled for Friday, July 22 for her arraignment, and her criminal defense attorney has also requested a bail hearing. If convicted of all the charges, Becker could face life in prison.