Virginia Tech On Lockdown, Two Confirmed Dead In Shooting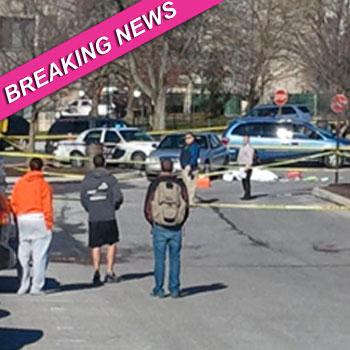 Two victims are confirmed dead at Virginia Tech and the campus is on lockdown after a gunman opened fire Thursday.
The suspect in the shooting has not been captured yet. He is described as a white man wearing grey sweats, a grey hat with a neon green brim, a maroon hooded sweatshirt and a backpack, according to the university's website.
An authority, speaking on the condition of anonymity, told the AP that shots were fired reportedly after a traffic stop.
Article continues below advertisement
Individuals on campus began posting photos on their Twitter accounts and RadarOnline.com has obtained one with what appears to be a body covered up with a sheet and yellow police caution tape around it.
All transportation in the area has been shut down, CNN reported.
The shooting comes more than three years after the 2007 massacre -- the deadliest in the country's contemporary history -- in which 23-year-old Virginia Tech student Cho Seung-Hui killed 32 people, then himself.