Killer In Norway's Deadliest Massacre Is Deemed Mentally Insane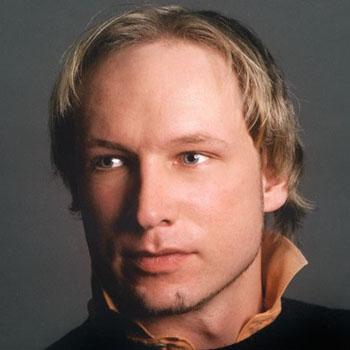 Article continues below advertisement
The mass murderer will go to trial in April, but, despite the shocking body count and a further 151 injured, it is unlikely that he will be sent to prison and is expected to be held in psychiatric care.
As RadarOnline.com previously reported, the 32-year-old owner of an organic farming company was said by acquaintances to be on a "crusade" against the spread of Islam in Europe.
Two psychiatrists, who have interviewed Breivik on 13 separate occasions, concluded that he lived in his "own delusional universe where all his thoughts and acts are guided by his delusions."
"If the final conclusion is that Breivik is insane, we will request that the court in the upcoming legal proceedings pass sentence by which Breivik is subjected to compulsory mental health care," prosecutor Inga Bejer Engh told reporters in Oslo.
The 243-page report will now be reviewed by a panel from the Norwegian Board of Forensic Medicine.
Breivik's shooting spree at a summer youth camp on an island off Norway's coast took 69 victims, and is the deadliest attack by a single gunman in recorded history.
MORE ON:
Celebrity Justice
Article continues below advertisement
As he hailed them with bullets, children ran into the sea in a desperate attempt to escape their attacker, who fired on them for an estimated 90 minutes before police got to the scene.
Earlier in the day, he had dressed in a police officer's uniform and set off a car bomb in the Norwegian capital of Oslo close to government buildings, which killed an additional eight people.
In a manifesto he published online, Breivik said he was fighting to defend Europe from a Muslim invasion, which was being enabled by what he called "cultural Marxists" in Norway's Labour Party, and the EU.
Many critics are concerned that the mass murderer won't get the sentence that he deserves for such a horrific act. Breivik's comfortable conditions at the Halden Prison have already sparked an outcry after being dubbed the world's most humane and luxurious jail.
The correctional center features a rock climbing wall, en suite bathrooms and flat screen televisions in each jail cell, RadarOnline.com reported.