Suspect In Oslo Terrorist Spree Ordered Held; Hearing Closed To Public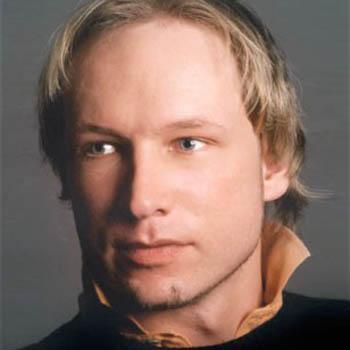 A judge in Oslo, Monday ordered Anders Behring Breivik held for another eight weeks until his next hearing following Norway's worst ever terrorist act.
As RadarOnline.com has previously reported, authorities say Breivik, 32, has confessed to twin attacks that killed more than 100 people and injured 97 others last Friday.
Prior to the start of the hearing, the judge denied Breivik's request that it be open to the public. Instead, the hearing was held behind closed doors, which prevented Breivik the platform to air his anti-Muslim rants and call for revolution.
Article continues below advertisement
Authorities say Breivik had prepared a speech for his day in court even before launching the heartbreaking attacks. He had requested an open hearing in which he would wear a uniform, making clear in an Internet manifesto that he planned to turn his court appearance into theater.
"Based on information in the case the court finds that today's detention hearing should be held behind closed doors," Judge Kim Heger said in a statement. "It is clear that there is concrete information that a public hearing with the suspect present could quickly lead to an extraordinary and very difficult situation in terms of the investigation and security."
The court acknowledged that there was a need for openness in the case and that it normally would consider arguments from the media when making decisions to close hearings; however, the judge said that wasn't possible in this case" for practical reasons."
Police say Breivik confessed to masterminding the car bombing in Oslo's city center just minutes before he opened fire at a youth camp on Utoeya island, just northwest of Oslo.
Article continues below advertisement
Authorities say he staged the bombing and youth camp rampage as "marketing" for his manifesto calling for a revolution that would rid Europe of Muslims.
According to police, the suspect also claimed to have acted alone amid rumors that a second armed man participated in the mass shooting.
Monday's hearing ended after about 35 minutes. A guard at the courthouse told reporters, "everyone has left."
RELATED STORIES: