Exclusive
Casey Anthony Hiding Out On Geraldo Rivera's Yacht? 'Untrue!' Says His Brother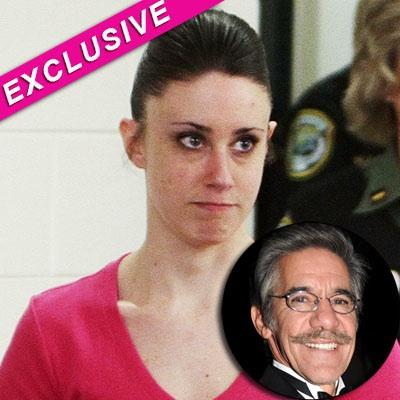 By Amber Goodhand - RadarOnline.com Reporter
Where in the world is Casey Anthony?
The latest rumor swirling in the media industry is that the 25-year-old had taken refuge on journalist Geraldo Rivera's yacht, but RadarOnline.com has exclusively laid the rumor to rest.
"Untrue!" Geraldo's brother Craig Rivera told RadarOnline.com when asked if Casey was a stowaway on his brother's boat.
Geraldo owns a sailing yacht named The Voyager that he keep in New Jersey, and a source at Fox News said rumors were swirling in their New York office that Casey and her attorney, Jose Baez, were staying on his boat with him.
Article continues below advertisement
"There's no truth to that at all," Craig said.
Baez appeared on Fox News Sunday, urging critics to start "respecting the jury verdict and decisions that the juries make."
"Pundits and media personalities have no right to try and alter the life of any individual because of what they think may or may not have happened."
Since regaining her freedom early Sunday morning, speculation has run rampant as to where Casey is, but there have been no definitive sightings yet.