Exclusive
Norwegian Mass Murderer Living In World's Most Luxurious And 'Humane' Jail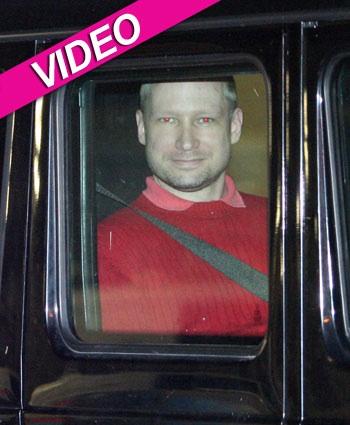 By Jen Heger - RadarOnline.com Legal Editor
Not since Lindsay Lohan's house arrest has an inmate had it so easy.
Anders Behring Breivik, the Norwegian who has confessed to killing 68 people, many of those victims teenagers at a summer camp, is reportedly being held at a prison that has a rock climbing wall, en suite bathrooms and flat screen televisions in each jail cell, RadarOnline.com is reporting.
The Halden Prison was opened on March 1, 2010, and is touted as the world's most humane prison.
Article continues below advertisement
Inmates are housed in individual cells that put college dorm rooms to shame. All cells include a mini-refrigerator, flat screen television, en suite bathroom, and unbarred windows.
The vertical windows were designed to allow as much sunlight as possible to the cell. Cooking and music classes are offered and there is a jogging trail, and recording studio.
In addition, if feeling at a loose end, inmates can take full advantage of a rock climbing wall, well stocked library, recreation and hobby center and peaceful meditation room.
The prison also invested $1million in a specially painted mural on the wall of the exercise yard by famed Norwegian street artist, Dock.
Halden houses murderers, rapists, and drug dealers but prison guards don't carry guns and often eat their meals with the inmates.
The prison cost $253 million dollars to build, and took 10 years to complete.
Who says crime doesn't pay?